You are here
Envisioning India's Transition Towards Distributed Energy Systems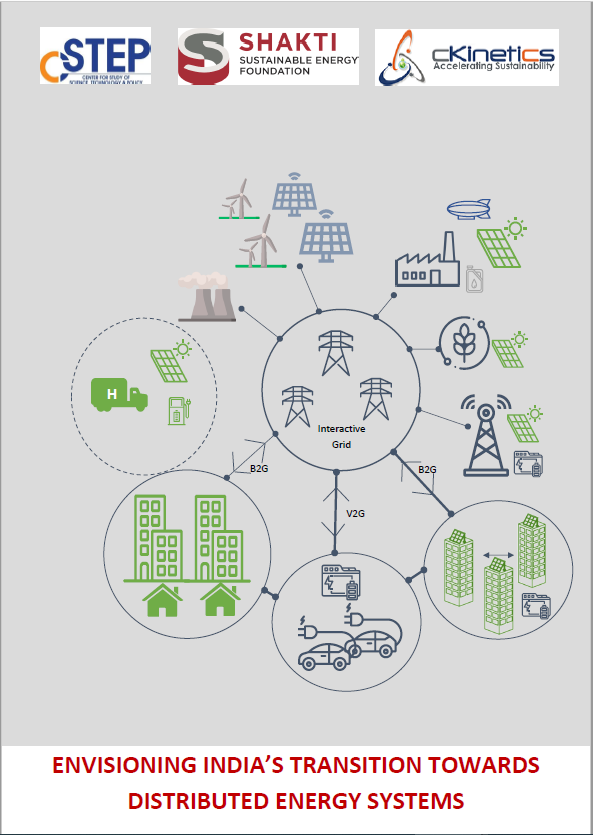 This study has been undertaken to inform the direction and priorities of the India Energy Transformations Platform (IETP), an independent, multi-stakeholder group that meets periodically to discuss non-linear, radical and transformative opportunities for deeply decarbonizing India's energy sector by 2050.
The study evaluated various scenarios, barriers for adoption, opportunities and policy frameworks for intensifying penetration of these systems.
Pursuant to a comprehensive review of the current and emerging technologies on the landscape and application of key criteria influencing     

uptake of technologies in the Indian context, thirteen (13) technologies which can have a significant impact in the future were identified.   These were further refined to align to specific deployment scenarios wherein the impact can be maximized.

The assessment of suitability and timelines in the Indian context was undertaken both from the perspective of commercial and technical readiness of technologies

A comprehensive net-benefits mapping for each of the shortlisted technology was undertaken to frame the economic and social rationale for the uptake.

Recommendations include a snapshot of key transformative policies needed to enable rapid uptake.
To read the full report, download here
Category:
Market Intelligence and Outlook