You are here
Stepping Up: Lighting to Livelihoods
Decentralized Renewable Energy (DRE)-based Energy Access solutions have continued to witness an increase in capital deployment over the past few years. In India, government declared having reached 100% household electrification under the Saubhagya scheme and correspondingly, the focus of the government has shifted from solar lighting solutions to solar pumps.
While policies are well-intended, the impact of the same on enterprise capital finance differs in varying degrees The quantum of capital for decentralised renewable energy access enterprises has improved over the last three years. Most of the capital flow has been catalysed by the mini/micro/pico grids segments, and emerging segments.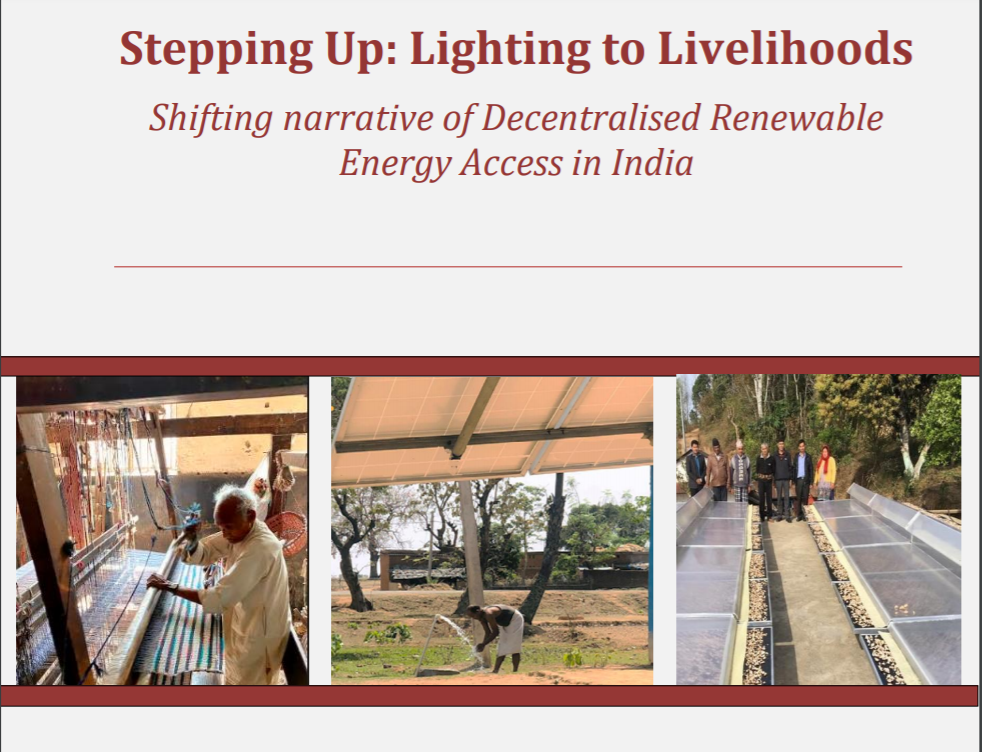 However, even as overall capital deployed has improved, key concerns regarding viable business models, pace of scale and dependence on government subsidies pose challenge for the growth of the segment. To resolve these challenges and enable evolving segments to emerge at scale, the sector requires credit guarantee and risk mitigation mechanisms, capacity building amongst financiers as well support for emerging business models, amongst other interventions.
This report captures the policy and finance landscape of the DRE sector and presents recommendations on the same.
Click here to read the full report
Category:
Market Intelligence and Outlook