Events
Delhi Sustainability Speaker Series
May 2012
Sustainability Outlook organized the inaugural "Delhi Sustainability Speaker Series", an invitation-only cocktail and networking evening, bringing together thought leaders from the world of business, investments, policy and sustainability to identify market based solutions to deal with the challenges of sustainability, as India looks to accelerate its growth trajectory. The evening was started with opening remarks from Dr. Ashok Khosla, Sasakawa Prize Awardee ("the Nobel Prize of the environment world") followed by a debate on the sustainability conundrum of an emerging economy with sustainability experts from the Indian industry.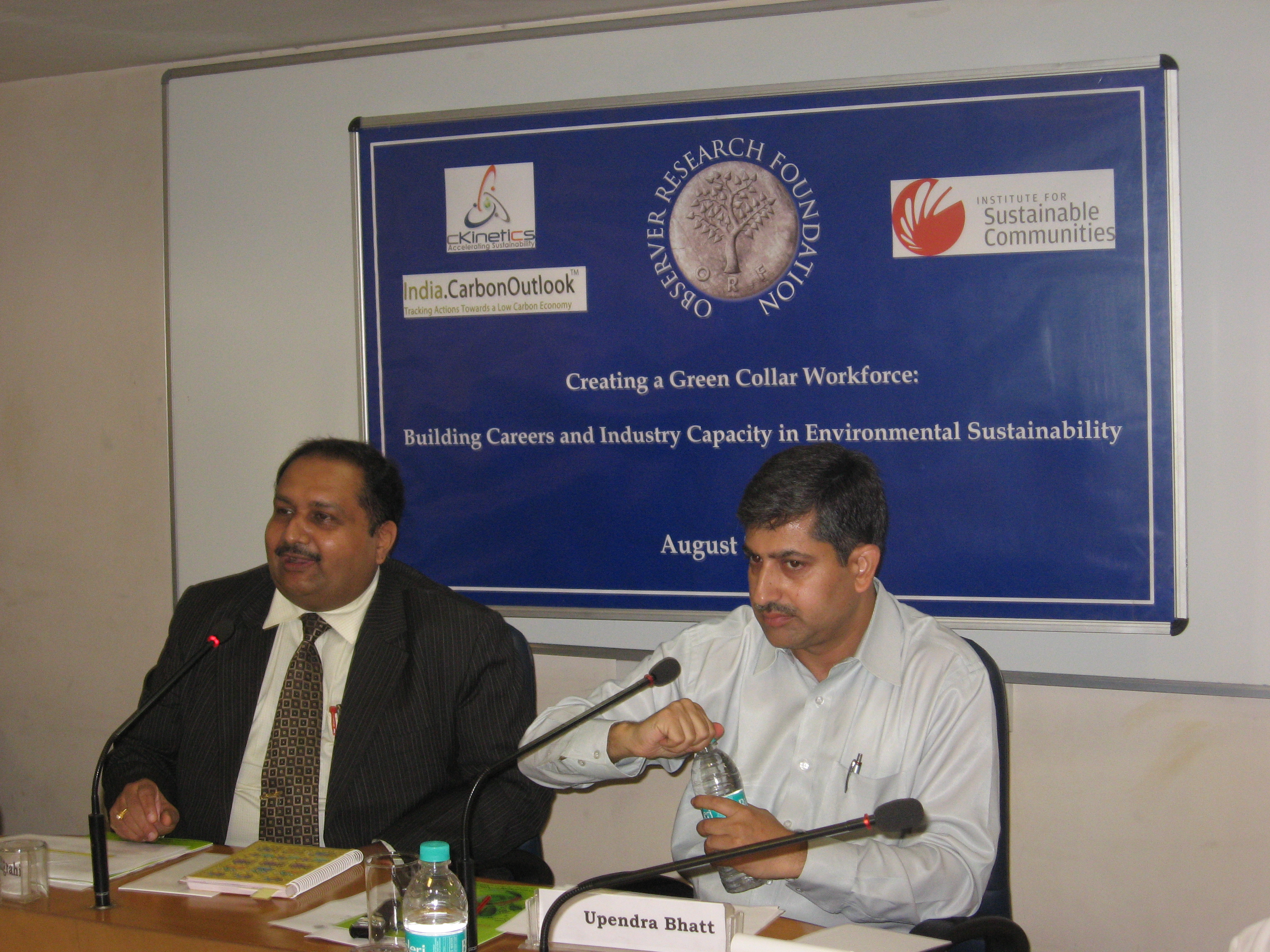 Roundtable on "Creating a Green Collar Workforce: Building Careers and Industry Capacity in environmental sustainability"
August 2011
Sustainability Outlook in partnership with Institute for Sustainable Communities and Observer Research Foundation organized a roundtable of select stakeholders, corporates and industry associations of large manpower requiring sectors to analyze the landscape of green collar workforce in India and to identify skill gaps in the existing sustainability workforce.

Roundtable on "Addressing barriers for equity investment: raising risk capital for grid-connected solar energy companies as part of JNNSM"
October 2010
This roundtable organized in partnership with Centre for Innovation, Incubation and Entrepreneurship, IIM A was a side event at the Delhi International Renewable Energy Conference by MNRE and was meant to be a discussion space for equity investors and project developers.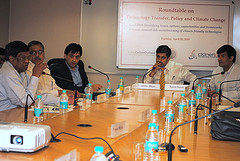 Roundtable on 'Goal 2020: Identifying issues, options, opportunities and frameworks towards demand side mainstreaming of climate friendly technologies'April 2010
In context of technology transfer as a key focus of discussion between nations post Copenhagen, this roundtable was convened in partnership with the Observer Research Foundation to bring together multilateral investors, trade commissioners, policy thinktanks and corporates for discussing the global prototypes and structure of Technology Diffusion Centre needed in India.