You are here
"We know today that the benefits of organic cotton farming are varied, and its potential is immense in terms of the environment, and socio-economic conditions of smallholder farmers themselves"
In conversation with Sustainability Outlook, Anita Chester, Head of Sustainable Raw Materials at C&A Foundation, talks about on-going practices that support sustainable cotton production in India. Plus, their goals, effectiveness of programs and how the foundation is ensuring long-term success of these initiatives.
What are some of the on-going initiatives of C&A Foundation, and how are they helping smallholder farmers in India transition from conventional cotton farming to sustainable practices?
C&A Foundation is committed to making fashion a force for good. In this effort, we work across the supply chain. Our sustainable raw materials program is focused on accelerating and mainstreaming sustainable materials and more importantly, cotton from farm to market. The program is designed keeping three key pillars at the core of the strategy. The first pillar of the strategy is capacity building for farmers, where we work with our partners such as Action for Social Advancement (ASA), WWF India, Aga Khan Foundation India (AKF) and Solidaridad Asia to help farmers adopt sustainable practices and drive certifications. The second pillar focuses on market & sectoral development, where we work on multi-stakeholder partnerships through the Organic Cotton Accelerator (OCA) to help link farmers to markets at better terms and address other sector-wide challenges. The third and final pillar of our work is advocacy, where we leverage our partners and platforms such as the Organic and Fair-trade Secretariat (OFCS) to work with the government and create enablers to overcome the challenges within the sector such as the lack of seed, inputs and extension.
Which are the countries of focus for these initiatives?
For farmer capacity building C&A Foundation works in five geographies. India is the primary geography because that is where the most organic cotton in the world comes from. We also work in Pakistan, Brazil, Tanzania, and we have done some work in China. Globally, we have initiatives such as the Organic Cotton Accelerator and Cotton 2040 that are about getting stakeholders together on a collaborative platform.
On the capacity building front, investments are big in India.  With strong partnerships on the ground, we have created a hotspot in Madhya Pradesh. The state government is also engaged in how they can strengthen their support through research and other enablers.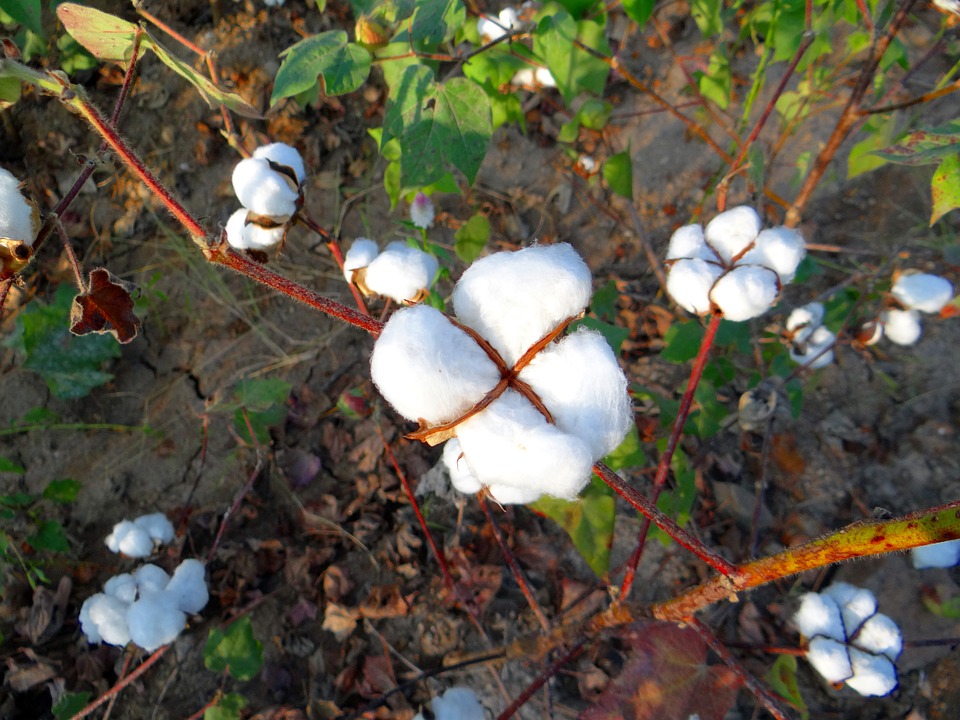 What are goals with respect to India?
Globally our partners work with approximately 50,000 organic cotton farmers. We are excited to read the statistics in the last Textile Exchange report which indicates that globally the production of organic cotton is up by 56%. A lot of this growth comes from India. In India, our programs cover approximately 30,000 farmers, and partners have reported increased profits for organic farmers compared to conventional farmers largely on account of decreased input costs. This is encouraging and coupled with better prices this should cement the business case for farmers to adopt organic methods. 
What kind of demand-side incentives can be provided to increase the uptake of sustainable cotton from the apparel industry?
Through our work and experience with partners, we see two key demand-side incentives that can increase the uptake of sustainable cotton from the industry. The first being a better price through premiums on sustainable cotton, and the second, an assured market through brand & industry level partnerships for the cotton. The foundation has worked through its various partnerships to drive awareness on the merits of organic cotton, and supported the creation of multi-stakeholder initiatives such as the Organic Cotton Accelerator to bring large brands together with the farmers & the rest of the supply chain to drive uptake.  We believe this direct dialogue acts as an added incentive and bridges the gap between the brands and the farmers to create positive outcomes for all.
To what extent have these programs been effective in promoting sustainable cotton practices amongst smallholder and marginal farmers?
Over the years, we have come to realise and promote awareness of the benefits of organic cotton. We know today that the benefits of organic cotton farming are varied, and its potential is immense in terms of the environment, and socio-economic conditions of smallholder farmers themselves. Our experience has shown that farmers are excited to adopt sustainable practices, provided some of the challenges can be addressed. We truly believe that while our work is systemic, scaling organic cotton and working with farmers is only a part of the solution. It is important that the sector works in a coordinated and collaborative way to find solutions that are difficult for one organisation to do on their own.
How can these programs be maximised in the long-run to ensure increasing utilisation of organic cotton in the apparel industry?
The Organic Cotton Accelerator (OCA) seeded by C&A Foundation jointly with various brands plays an active role in driving this collaborative action. OCA brands and retailers represent 70% of the global demand for organic cotton, and in this multi-stakeholder initiative brands and donors come together to work across a multitude of issues from seed research to new business models. As we interact with the industry and the sector, we see that there is lot more awareness, but realise that a lot of work still needs to happen to address the challenges in a fragmented sector such as this.
Leveraging the momentum of platforms such as OCA and the results of our ongoing projects with partners such as WWF, ASA, AKF and Solidaridad, to improve the livelihoods of small cotton farmers we invite others to step in and create scale in both the production and uptake of organic cotton.
What is the future of traceability in the cotton supply chain?
Traceability, for me, is actually a tool that stems from the desire to have greater transparency in the supply chain. The apparel supply chain is not just long but also complex. Brands need to know where their cotton comes from and if the premium they are paying at the beginning of the supply chain are being passed down to farmers. Currently there is a big cloud over these two aspects but today innovations and technology - DNA and fluorescent markers,microbiome mapping - have the potential to create a solution for organic cotton traceability.
India has approximately 6 million cotton farmers, and most of them have less than one hectare of land. A landscape approach would be good here. This means stakeholders, governments, farmer organizations and private sector coming together to create a landscape that is free of chemicals and where issues such as water stewardship can be more appropriately managed. In Madhya Pradesh, we are speaking to the government to carve out organic clusters. If this happens, the landscape as a whole can be certified and acknowledged to be sustainable. In such a scenario traceability is much easier.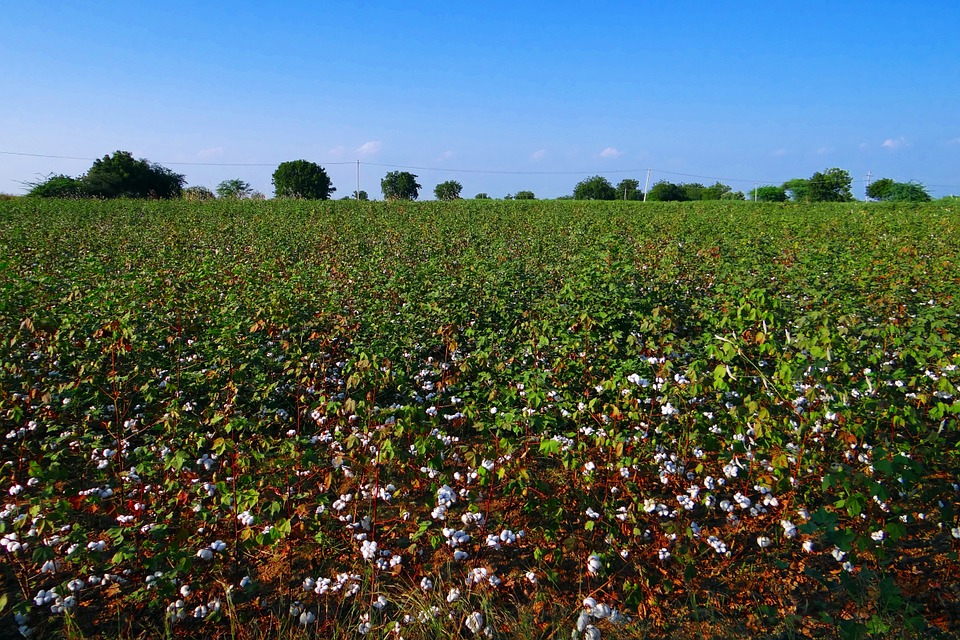 What is the scope of sustainable alternative raw material for brands like C&A?
I cannot comment for C&A, but as a foundation we are conscious that the uptake of sustainable materials needs to and has to happen. Polyester is cheap, and cotton or other materials find it difficult to compete. This is where we need policy support. 55% of the  fossil fuel-based materials need to be taxed moreand there is a need for subsidies to support sustainable alternatives. There is a lot of work to be done there and we see a lot of innovation around new fibres. Unfortunately, there is nothing of scale at the moment. We should think about how these new materials can be supported in terms of technology and availability of feedstock at scale. Initially there will be a lot of smaller production in a localised way, but eventually consolidation will start happening.
It is difficult to put a timeline on when mass uptake will happen on new-gen materials, but we already see the beginning, especially by smaller companies.The future of materials is evolving, slowly but surely. 
Anita Chester is the Head of Sustainable Raw Materials at C&A Foundation and a member of the foundation leadership team leading the development and implementing of the foundation's Sustainable Raw Materials Strategy. She is passionate about accelerating a big shift for sustainable cotton by catalysing transformational change in the sector. She brings with her many years of experience in the apparel supply chain including driving collaborative market transformation initiatives centered around scalable, measurable social and environmental impact.
Part of this interview was conducted at sixth edition of CRB's Flagship Annual Conference: India and Sustianability Standards themed 'Market Dynamics & Social Dilemmas of Promoting Sustainable Business'.