You are here
Rockefeller Foundation and cKers Finance Partner to Develop the Decentralized Renewable Energy Sector
Source Url:
http://www.sustainabilityoutlook.in/news/rockefeller-foundation-and-ckers-finance-partner-develop-decentralized-renewable-energy-sector
The Rockefeller Foundation today announced it is investing in cKers Finance, India's only catalytic debt provider for asset financing in sustainable energy sectors, with the aim of scaling up the country's nascent decentralized renewable energy (DRE) industry.
DRE solutions have emerged as among the most promising solutions to connect the 300 million Indians who are currently living with little to no electricity access. Established by cKinetics, a global sustainability advisory firm, Infuse Ventures and the Centre for Innovation, Incubation and entrepreneurship (CIIE) at the Indian Institute of Management in Ahmedabad; cKers Finance brings a differentiated approach to providing competitive project finance and long-term venture debt financing for these much-needed last mile infrastructure interventions.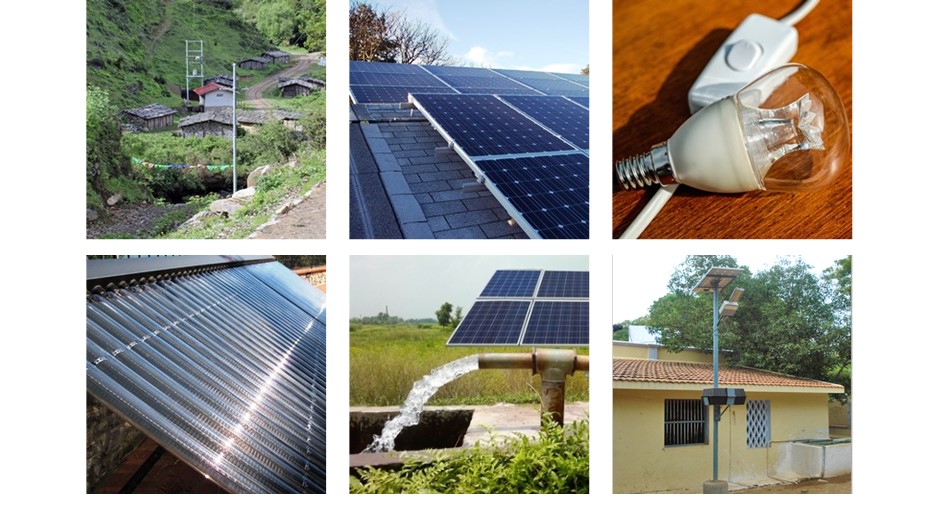 "Mini-grids have proven the economic potential electrification can unleash in India's most underserved communities. Across the 120 mini-grids in our Smart Power network, we have seen businesses grow, village economies thrive, and individuals lifting themselves out of poverty when they have sufficient and reliable access to energy," said Dr. Rajiv J. Shah, President of the Rockefeller Foundation, who announced the investment in cKers during the 2018 India Energy Access Summit.  "Decentralized electrification continues to be important to India's energy access story, and the Rockefeller Foundation remains committed to supporting the sector's growth. We are confident that cKers Finance will be instrumental in helping distributed renewable energy operators accelerate our shared vision for widespread electrification in India's farthest reaches."
Mini-grid developers are currently hampered by the inability to access debt, especially form within India, and those that do can face interest rates as high as 20 percent because lenders remain wary of existing companies' lack of scale. cKers anticipates devoting 10-15% of its portfolio to mini-grids.
"cKers is uniquely positioned to take on a market-making role by architecting appropriate financial products for the space," said Jayant Prasad, Executive Director of cKers Finance. "We bring a deep techno-financing understanding allowing us to support innovative, asset intensive service models. We are pleased to work with the Rockefeller Foundation to catalyze the mini-grid sector."
"cKers is injecting the market with much-needed capital to spur the growth of India's decentralized renewable energy sector, ultimately broadening the reach of energy's transformative power," added Pawan Mehra, Director cKers "As models emerge to interconnect mini-grids with India's central grid, this is a strong step in the right direction to accelerate the government's mission to achieve power for all."
###
The Rockefeller Foundation, a U.S.-based philanthropic organization, has launched the US$ 75 million Smart Power for Rural Development (SPRD) initiative to accelerate widespread electrification in rural India. The initiative's Smart Power model is an innovative way to deliver clean energy for lighting and productive uses via decentralized mini-grids. Additionally, through its subsidiary Smart Power India, the Foundation is building on its experience with mini-grids to develop innovative public-private partnerships to scale-up new customer-centric rural electricity distribution franchises. 
cKers (pronounced 'seekers') Finance (www.cKersFinance.in) is a market-maker debt finance company that operates in rapidly growing segments around clean energy and energy efficiency. Established in 2017, cKers specializes in making project finance viable at a small scale; and develops innovative asset-backed financing approaches, including securitized structures. 
cKers was selected as a PACESetter, an award constituted by the Indian and US governments. It has been awarded for its differentiated approach to providing competitive project finance and long-term venture debt financing for interventions. It is backed by global sustainability firm cKinetics, cleantech catalyst Infuse Ventures, and IIM Ahmedabad's Center for Innovation Incubation and Entrepreneurship.